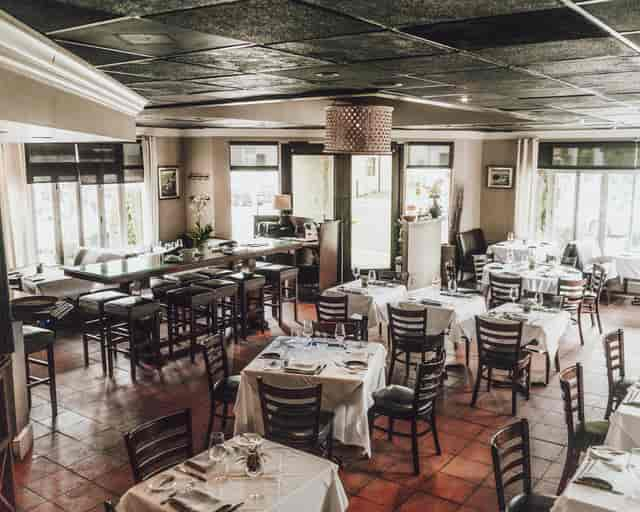 Weekly Promotions
Weekly Promotions
NIRVANA GRILLE WEEKLY OFFERS & ONGOING PROMOTIONS
TUESDAYS
Laguna Locals Night (Residents & Local Business)
Receive 20% OFF your Food Bill when you present your Driver's License with a Laguna Beach address or if you are a Local Business, present your Driver's License with your Business Card with a Laguna Beach address.
WEDNESDAYS
BYOB NO Corkage & 25% Off Selected Bottles
Bring your own Bottle for wine (Max 2 Bottles) and enjoy NO $20 Corkage Fee
(wine must not be a wine we carry on our wine list)
25% Off Selected Bottles of Wine each Week
(wines change weekly and based upon limited inventory availability each night)
SUNDAYS
Industry Night & Community Give Back
Food & Beverage, Hospitality & Sales Industry Personnel Enjoy 20% OFF Food Bill on Sunday Evenings in the dining room as a thank you for the part you play in the industry we all work so hard in and for the mutual support back to our business.
Community Give Back allows you to dine and have 20% of your Entire Bill go to a charity of your choosing, (Pre Tax and Tip), in the form of a check at the end of each Month. As long as the organization is a non-profit and it's goal is to raise funds to facilitate needed programs, we want to help make a difference in what is meaningful to you and your family.
Examples include a Church, School, Hospital Guilds, Foundations, Shelters, Theatres, Sports Teams, Etc. You may dine weekly or on any given Sunday within a month and track dining with a Community Give Back Card that can be submitted or given to the staff at the end of the month with the organization that you would like to have the money go to.
PERFORMANCE & THEATRE GOERS
Receive 10% OFF your Food Bill when you dine the Same Day you are in Laguna Beach enjoying a local showing at The Playhouse Laguna Beach, The Laguna Beach Museum, Pageant of the Masters, Laguna Beach Live, Laguna Dance Festival, Etc.
All Offers and Promotions are not valid with Happy Hour, Special Events, Holidays or Combined with and other offer.